Hello everybody, this is my first report and it is about a very special place to me. Valparaíso during the last ten years it's been a kind of experimental lab for my work as sound chef, so when I got the invitation to a residency there I was pretty happy to live and work there, but as you know, in October 2019 our political revolution started, it was the time for big changes in our society, become a better country and finish more than two hundred years of abuses from the owners of the land to our people. Sometimes we are more a farm than a country.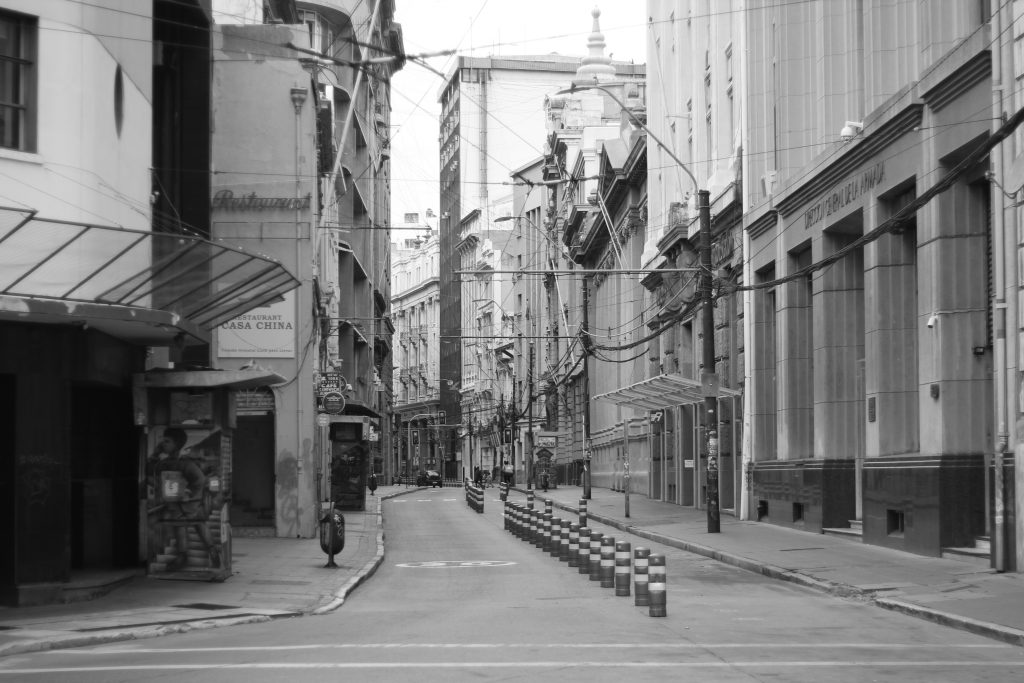 Those days our cities were under attack by our police officers, shooting straight at our hopes of changes, many protesters lost their eyes and there are some still in prison waiting for a trial. That was the main reason why the Sonic Explorers residency on Valparaíso was suspended. And then COVID, but that's another story (maybe next time).
So, before coming to Bonn, I went to Valparaíso on sunday June 6 to do a listening session, a simple new encounter with this very special place, so here it is, a two hour soundwalk from hill to the port, around the city centre and then to the sea, across a ghost town because of the quarantine restrictions.
The echoes of those streets, their energy and feelings are a gift to you from the city that is still on my mind and spirit while I work so far away.
M.